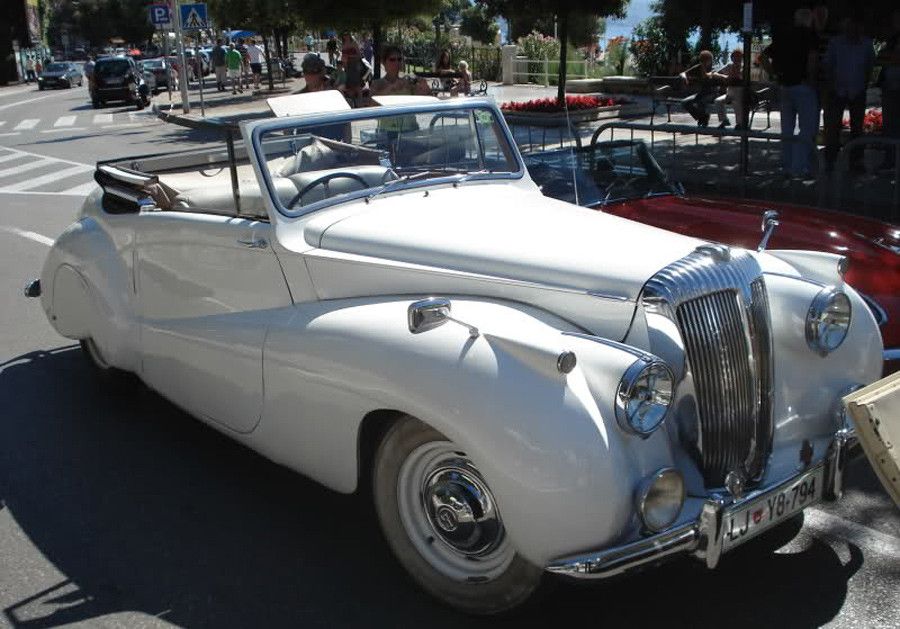 OPATIJA OLDTIMER TOUR - Free Tour
1.7.2015. - 31.7.2015.
Hotel Milenij, Opatija
The old engines roared pleasantly, guiding us with the beauty of their advanced years into the warm summer nights. Every Tuesday during the summer, in front of the hotel Milenij, the Liburnia Classic Club from Opatija will await the guests with five historic vehicles to take them for a free 25-minute ride around Opatija. A sightseeing tour of sorts with the pleasure of riding in a historic vehicle that nowadays presents a rarity. The guests of Opatija may enjoy this offer in the period from 7:30 p.m. till 10 p.m.
Free rides are organized by the Liburnia Classic Club from Opatija, with the support of the City of Opatija, from 1st June till 30th August 2014. The ride around the city will start from the Hotel Milenij, and pass by the Hotel Ambasador, the gallery Opatijski Portun, the building of the City of Opatija, through the historic center of Volosko to the atelier of Claudio Franko, then along the Hotel Bristol, the Hotel Palace, villa Istranka to the headland Punta Kolova and back to the Hotel Milenij.
Besides being the origin of Croatian tourism, Opatija with its surroundings is the place where the first automobile and motorcycle races in Croatia were held. The integration of Opatija's tourist and automobile history, lived through modern tourist offer is a fantastic experience and definitely a good way of diving into the Opatija's night life.
Every Tuesday form July 1st to August 30th between 19:30 - 22:00 enjoy a free tour in oldtimers from Opatija to Volosko. Meeting point in front of Hotel Milenij.
Added: 06.01.2015 17:17
Last Modified: 18.02.2015 20:20